Who we are?
Lightwood.org is a project by Fairventures Worldwide gGmbH and provides information along the value-chain of lightwood in Indonesia and East Africa.
Fairventures Worldwide gGmbH is a non-profit project and consulting organization based in Stuttgart, Germany. We work around the world in mainly reforestation and timber value chain projects. In Indonesia, #Fairventures has initialized a successful reforestation project in Borneo called 100mTrees and cooperates with many companies and the government of Indonesia on product innovation, standards development and lightwood promotion. In Uganda, Fairventures is currently testing locally available tree species and establishing a reforestation program as well. Fairventures  connects to all actors in the value-chain to get the most possible benefit for all of them and transform the sector as a whole. Therefore, lightwood.org is the central information platform and resource for all partners of Fairventures.
---
Our approach
Expertise along the value chain of tropical timber
Fairventures works along the entire value chain. We educate consumers and trade, support the processing trade in product innovations and advise about the topics of reforestation, soil improvement and land rights.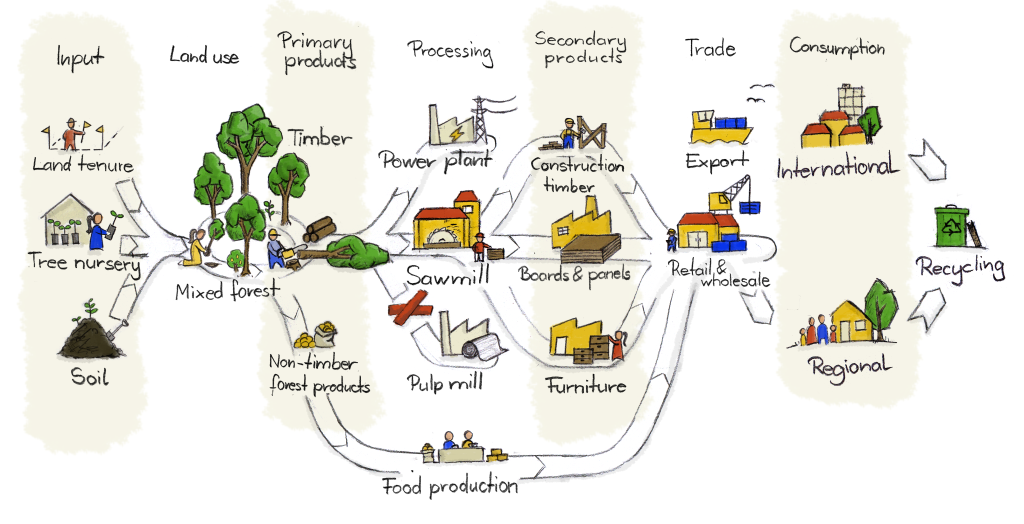 ---
If you would like to find out more about Fairventures Worldwide gGmbH, please visit the following link : https://fairventures.org/en/