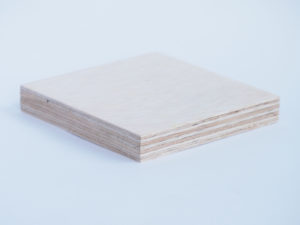 Product description
Laminated Veneer Lumber (LVL) is what its name describes a engineered wood product out of several layers of veneer glued together to a beam. In contrast to plywood, the layers of LVL are all in the same direction and not crossed to each other. That gives the product a higher MOE and traction. Further the layers are mostly thicker than those of Plywood.
---
Specifications
Laminated Veneer Lumber
Wood species:
"Sengon, Jabon
Hybrid products Sengon/Meranti etc."

Thickness:


Depending on the application, custom made

Length:


Limited by machine maximum, up to 4.8m possible

Quality:

Visual and non-visual quality

Glue:

Polyurethane (PUR), Melamine formaldehyde (MF), Urea-formaldehyde (UF)

Emission Standards available:

European formaldehyde emission standard[E0-E1] (2), Japanese Industrial Standard [F*-F****] (2), California Air Resources Board CARB (2)

Emission Standard conditions are shown
here
.
---
Application
Like Glulam, LVL is mainly used as a construction material for the same applications. Namely beams and posts.