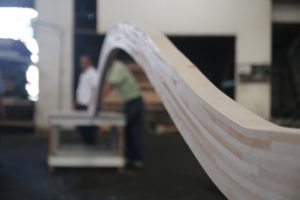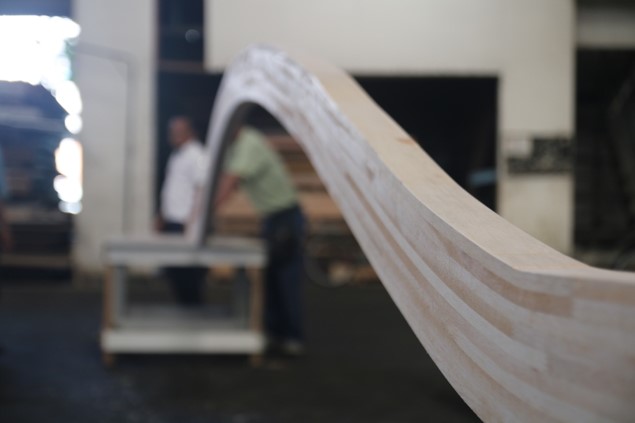 Product description
Glulam is a relatively new product manufactured in Indonesia. There are few companies producing Glulam out of native Hardwood. In the last few years many companies started doing product innovation with lightwood developing Glulam.
Glulam is a beam which consists of finger jointed wood pieces. The product is used as structural part and can be seen as a replacement for steel or concrete.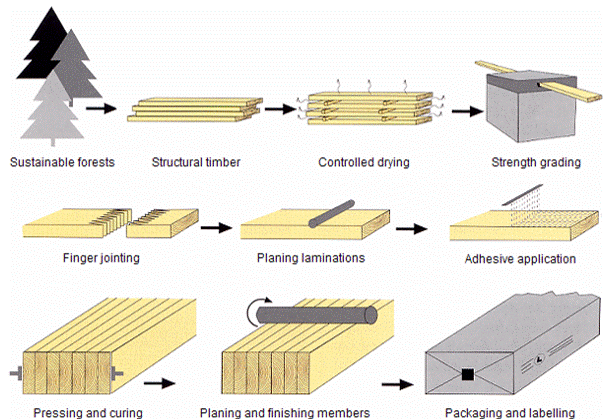 ---
Specifications
Glued Laminated Timber
"Glulam"
Wood species:
Sengon, Jabon, Pine
Hybrid products Sengon/Meranti etc.


Thickness:


Depending on the application and the requirement of static stability
Length:


max. 15m, 12m due to transportation limits

Quality:

Visual or non-visual quality

Glue:

Polyurethane (PUR), Melamine formaldehyde (MF), Urea-formaldehyde (UF)
Emission Standards available:

European formaldehyde emission standard[E0-E1] (2), Japanese Industrial Standard [F*-F****] (2), California Air Resources Board CARB (2)

Emission Standard conditions are shown
here
.
---
Applications
Glulam is used for a range of applications. Small dimension Glulam is even used for Furniture and large-scale Glulam in timber constructions. Glulam can span large width and replaces more and more steal constructions.