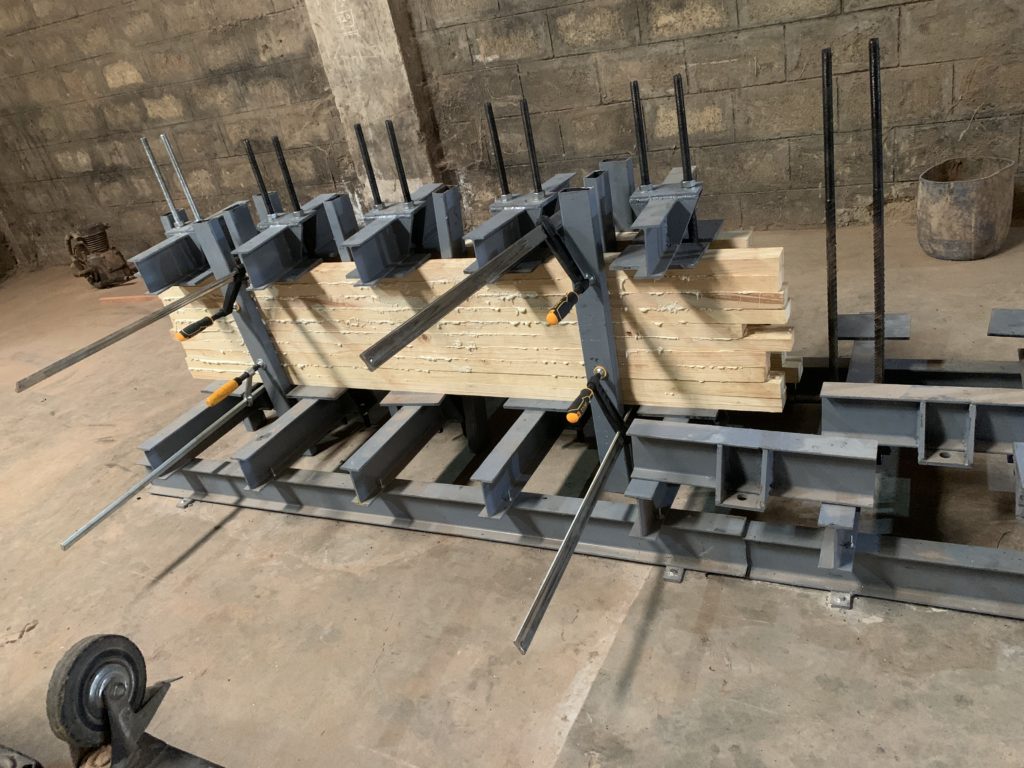 Due to the high population growth rate in East Africa and the widening poverty gap emphasized by the COVID-19 pandemic, the shortage of decent housing has increased. This is evidenced by the expansion of slums on the peripherals of most urban regions in Uganda. This has created the need for alternative accessible, affordable and sustainable building materials to meet the demand in the rapidly increasing housing sector. It has also been noted that the region is undergoing massive infrastructural development spiking construction in transport, health, education and recreational fields.
There is readily available timber from observed increasing investments in plantation forestry and agroforestry in the region by many Biodiversity and Climate focused NGOs, the private sector and government. However, there are low technological advancements in forest management and wood products resulting in low value consumer products and high wastage. These factors present an opportunity for mass timber construction products to bridge the gaps as an alternative construction material in the region.
This background laid the foundation for the Mass Timber Construction East Africa (MTCEA) project by Fairventures Worldwide started in July 2020. This project is aimed at creating pathways and building up capacity for sustainable mass timber construction in East Africa.
Groundwork started with desk and field research in the Timber value chain of Uganda. Some of the focus research areas included potential species for raw material, their strength abilities, availability and prices on the open market. Research was also done in the housing sector, available standards for wood products and the extent of their application. Scaffoldings, brandering and battens, and frames for windows and doors are the common observed applications of wood in construction.
There are two mass timber construction products namely Glued laminated Timber (Glulam) and Cross Laminated timber (CLT) which have a big potential for the building sector. Glulam is a structural engineered wood product made by joining lumber (lamella) together using adhesives such as glue melamine or polyurethane resin adhesives. Glulam is needed to establish the timber construction sector to produce longer spans, bigger dimensions and is a basic need for building material when it comes to timber structures. Glulam is highly flexible, easy to work with excellent strength to weight ratio. In addition to its good fire resistance, the product is an environment-friendly sustainable material that stores fixed carbon.
Being the first Glulam to be made in Uganda, challenges were faced in procurement of the special glue to be used in bonding the lumber and machineries. As such, partnerships were formed with various stakeholders to meet the budget and various resources. These included Green Resources, an FSC certified plantation Forestry company in East Africa. In addition to certification, the company has an already installed kiln for drying the already available pine timber and a spacious workshop warehouse. Another partner is the Swiss Adhesive company that sponsored the first Polyurethane adhesive (PUR) for bonding the first samples. The dry timber was sorted and graded (visual stress grading) using the UNBS published standards. This was followed by planning the pieces before gluing.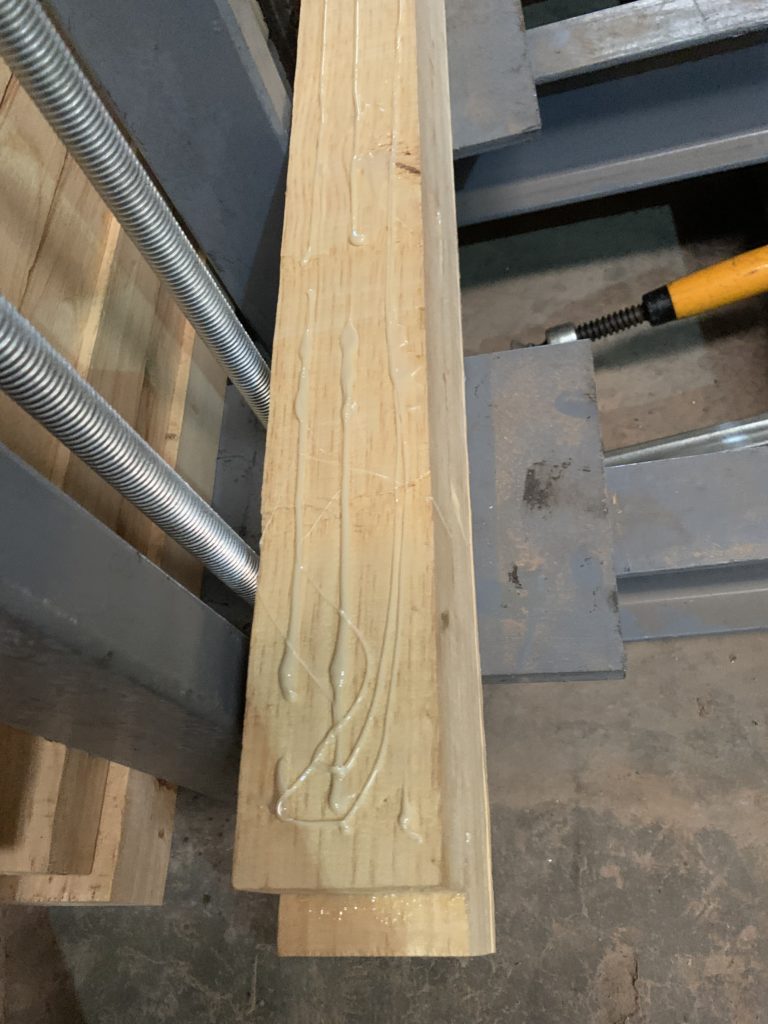 The timber value chain expert group at Fairventures Worldwide designed the mechanical press which was fabricated by Build Matt Ltd in Kampala, Uganda. This press has been successfully installed at the workshop of Busoga Forest Company; Green Resources in Jinja and the first glulam in Uganda has been manufactured. The press can bond two beams at once each with a maximum width of 200mm, and a maximum height of 600mm of up to 7m long. The pressure was regulated by a torque spanner to control the right pressure of 0.8N/mm2.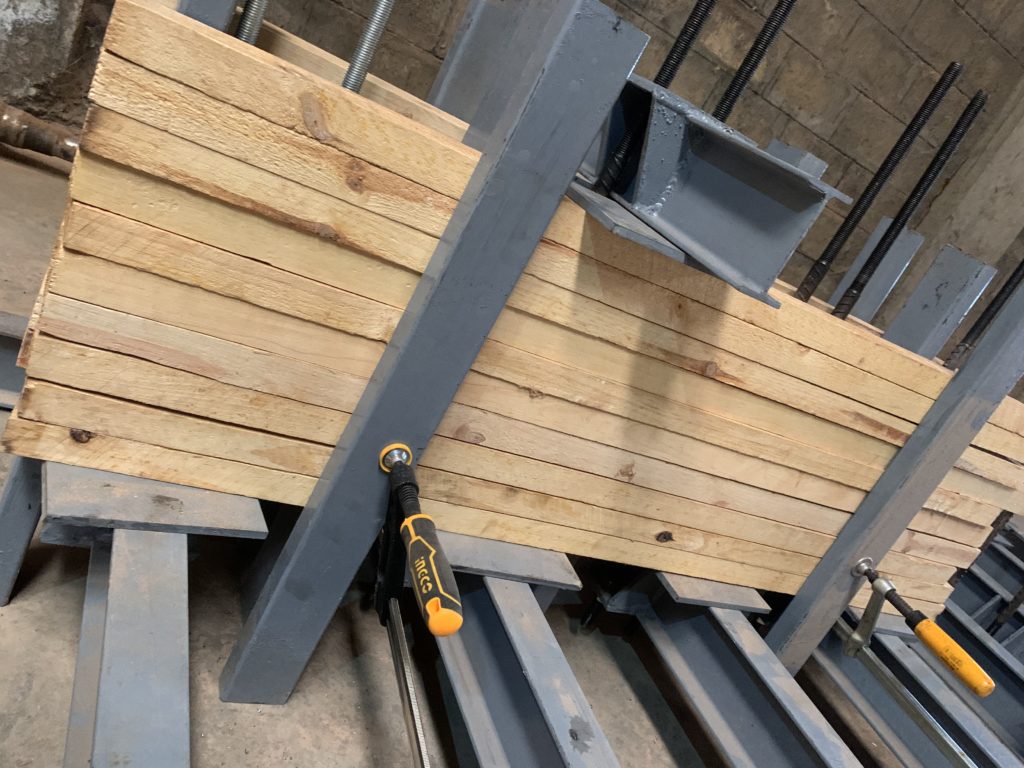 In order for glulam to be used commercially on the market, it needs to be certified by the Uganda National Bureau of Standards (UNBS) with a Q-Stamp. Glulam is a structural material, and therefore its certification requires testing of physical and mechanical properties of all marketable dimensions using standards. Being the first of its nature, there are no available standards for testing strength properties of the product. UNBS is a registered member of ISO and often adopts other standards when required. In this case, the South African Bureau of Standards (SABS) for timber and timber products (SANS) are being used. SANS 1460 was used in the manufacture of this product and SANS 6083 will be used in testing its strength properties.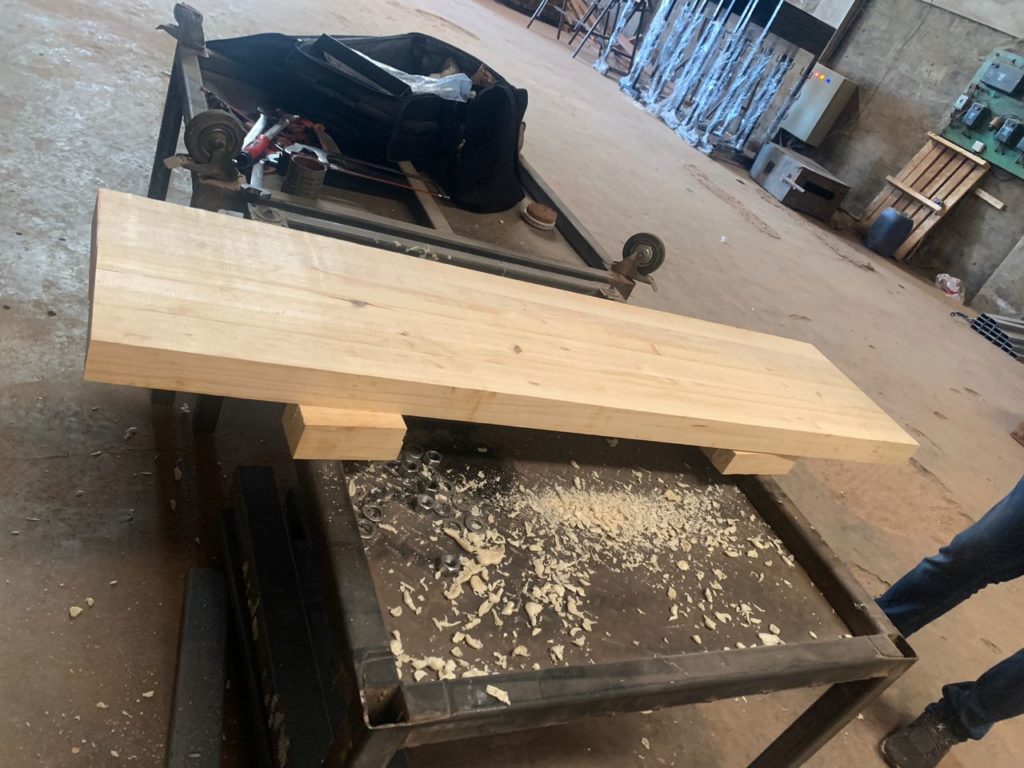 This will be followed by construction of an Innovation center in Kampala, at the Crown house roof top to showcase the beauty and technical potential of timber and glulam construction through exhibitions and conferences. This will be the first among many intended construction projects to create mass timber construction awareness and capacity building in sustainable construction through training local engineers, carpenters and foresters.
Written by Juliet Nanyonga & Simon Bosch