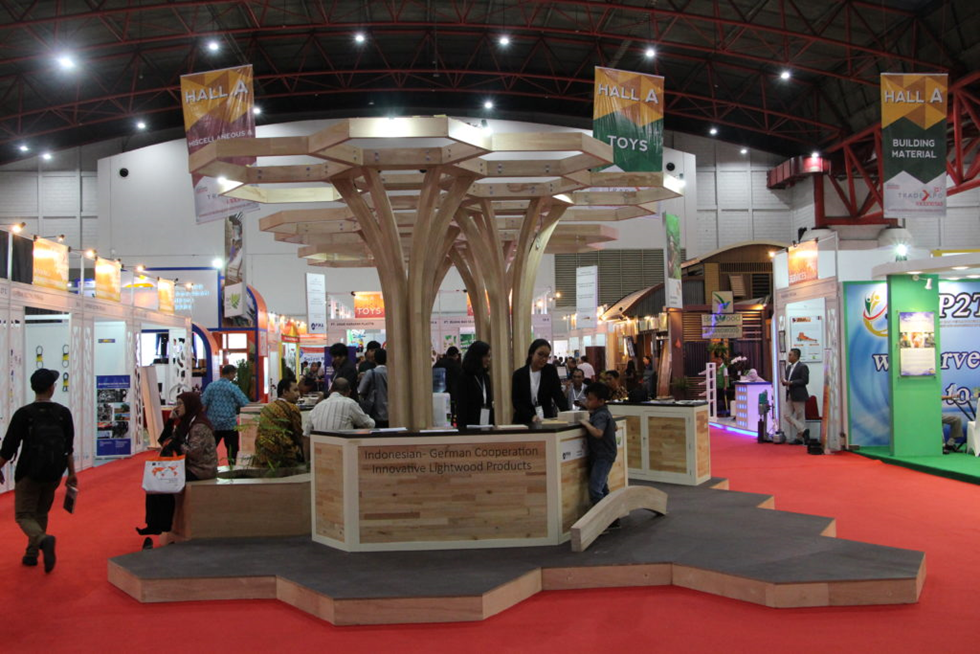 At the 31st trade fair in Jakarta, Indonesia, Fairventures appeared with a booth of lightwood. In collaboration with respective partners from the German Import Promotion Desk, the Indonesian Barecore Association, PIKA and the Indonesian Ministry of Trade, the potential of lightwood in regards to product innovation was promoted. People got an actual feeling for the potential of lightwood by touching the booth made of Sengon (fast-growing lightwood) wood with their bare hands. At the same time each partner at the joint booth represented one part of the value chain – from planting to local processing.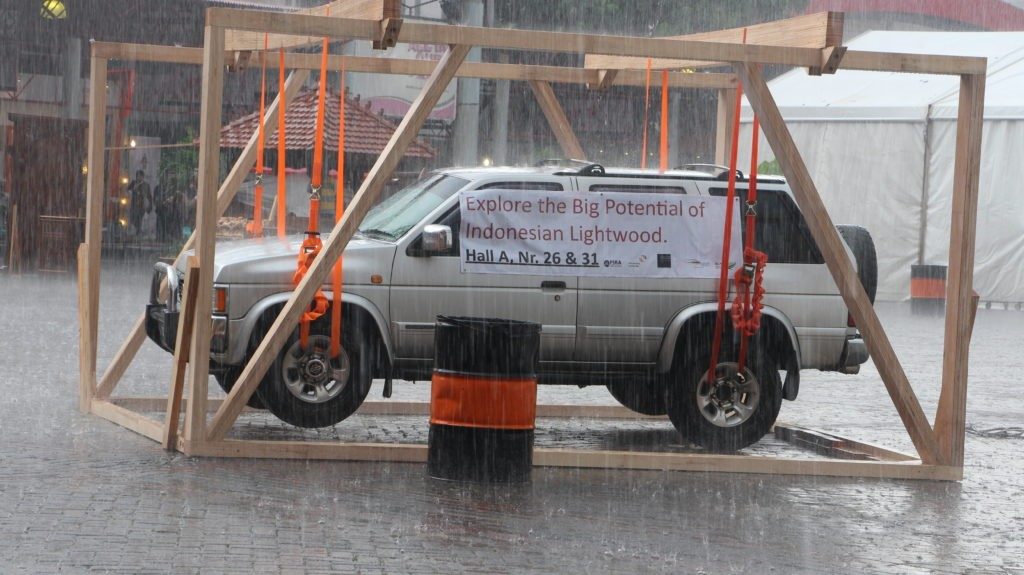 The hovering car, which was located in the open space area of the expo, was another extraordinary spotlight to promote the characteristics of lightwood. Its construction of lightwood kept the SUV hanging in the air, regardless any weather condition. Such a powerful and strong force surprised many visitors.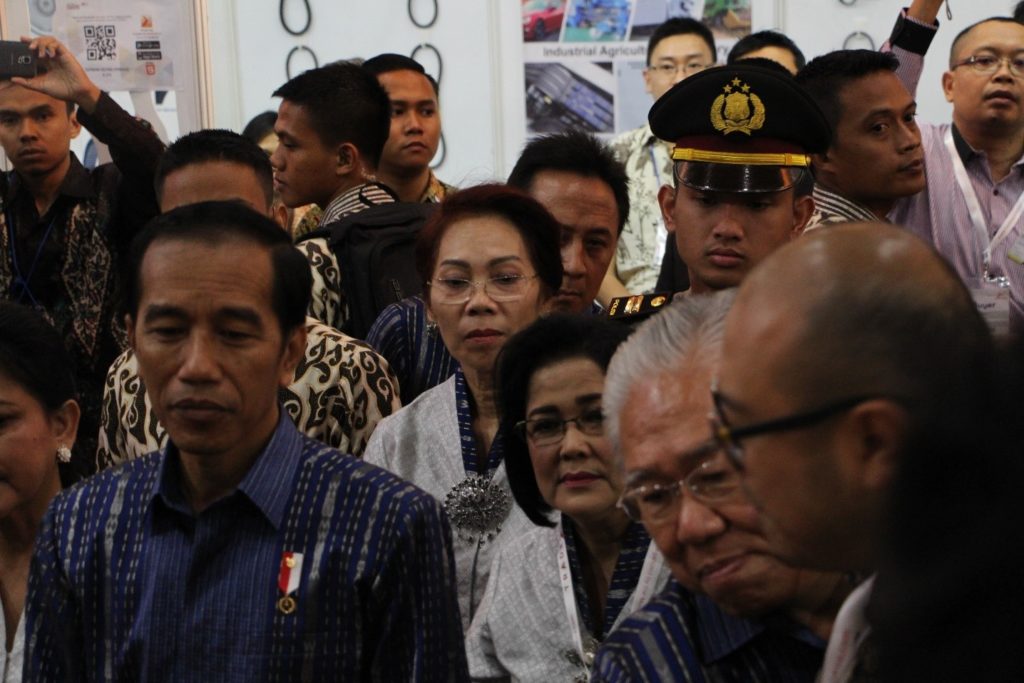 After officially opening the trade expo, the Indonesian president Joko Widodo also stopped by at our booth and so did many ministers. Since then, the requests regarding product innovation of lightwood are constantly increasing. There does not exist an industrial timber construction in Indonesia, but fast-growing trees like Sengon are offering an actual change in this industry, being able to replace steel and concrete.
A field with lots of possibilities was outlined during the five days of the trade expo and will be continued on other platforms like the Indonesian Lightwood Cooperation Forum in March 2017.