New economic opportunities in Central Kalimantan through reforestation and processing of lightwood timber
Wednesday, 27th January 2021
14.00 – 16.30 JAKARTA TIME
08.00 – 11.30 CENTRAL EUROPEAN TIME
Zoom Link
Fairventures Worldwide is happy to announce that after an implementation period of 5 years the project "Restoration of degraded land with native tree species in Kalimantan" funded by the German Federal Ministry for the Environment and Nature Conservation has successfully reached its goals and has come to a close in December 2020.
The aim of the project was to develop a rehabilitation model for severely degraded areas on Kalimantan with the help of different fast-growing tree species and to create an economically profitable land use model, which at the same time leads to improved incomes in the project area, strengthens the resilience of ecosystems and contributes to climate change mitigation. The feasibility study for large scale reforestation with this model has already led to a first scaling case of 4,000 hectares funded by Investors and operated by PT. Fairventures Social Forestry in collaboration with the HKM Batu Bulan in Central Kalimantan.
In addition to its mitigation effect, the project worked closely with timber-processing companies to develop new products based on fast-growing tree species to support the sustainable transformation of the construction Sector.
The Goal of this virtual event is to inform all interested parties about this new and exciting opportunity combining afforestation efforts with the new demand coming from the Mass Timber Construction Sector. It is structured in 3 Parts:
1) The Government perspective
2) The private sector perspective
3) The perspective of the farmers.
If you are interested in taking part in this online event please click HERE prior to the event to register and in order to participate.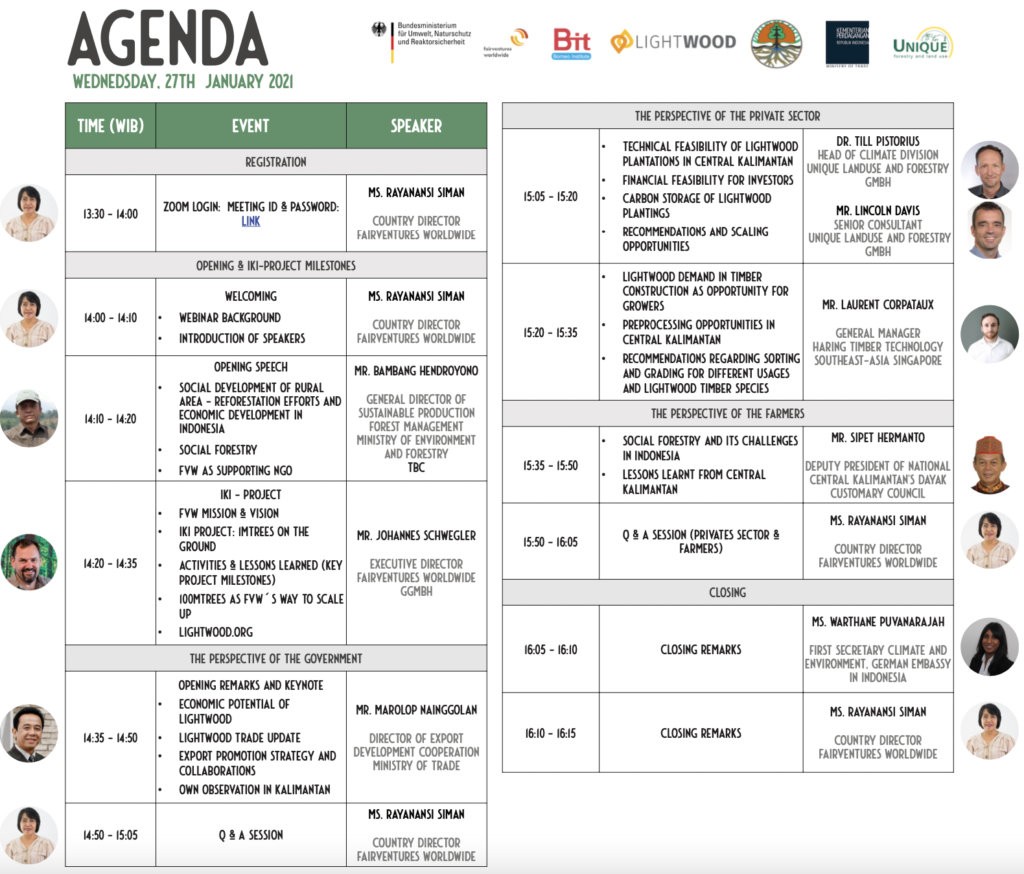 Documents: