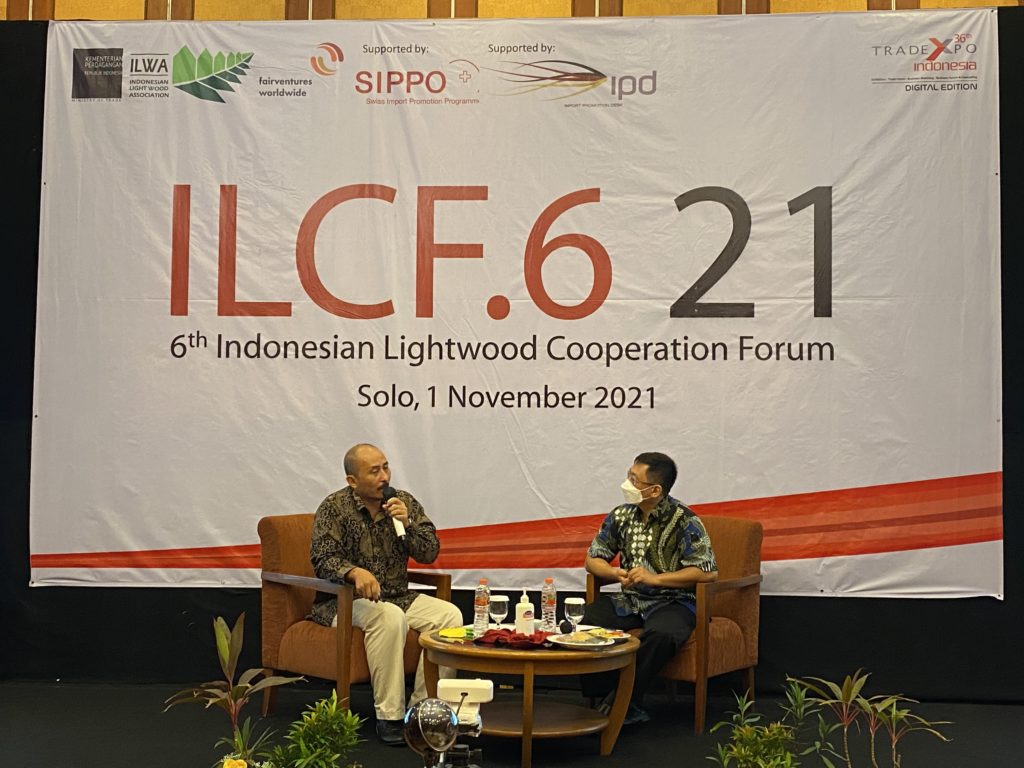 During the 36th Trade Expo Indonesia, Fairventures together with ILWA (Indonesian Light Wood Association), IPD (Import Promotion Desk), SIPPO (Swiss Import Promotion Program), and in cooperation with the Indonesian Ministry of Trade once again organized the sixth Indonesian Lightwood Cooperation Forum (ILCF) that was held on November 1, 2021 in Solo, Indonesia.
This year's program was implemented in a hybrid model, online and offline, considering the fact that Indonesia is still experiencing a pandemic. Even so, dozens of participants joined the forum and showed great interest in the topics presented.
The Indonesian Lightwood Cooperation Forum (ILCF) is a platform bringing different stakeholders from the lightwood sector worldwide together and thus promoting the sector's development especially in Indonesia. With the theme "Indonesian Lightwood Products: Legal and Sustainable", the 6th Indonesian Lightwood Cooperation Forum provided insights into topics like product innovation, an increase of the value chain, and reforestation.
Our speaker from Fairventures Worldwide, Mr. Charles Tanaka, presented the topic "Lightwood As Building Material For Sustainability" and pointed out the market trends including the focus to the producers and locals (national customers, such as project developers and construction companies) to create awareness of lightwood as a sustainable building material.